Boosting Resilience: Survival Skills for the New Normal was an intense, boundary-pushing and catalytic Executive Learning programme that ran from 2017 - 2019.
Our final events Beyond Resilience: Creative Leadership Practice in a World of Unorder were at Cass Business School on 6th June 2019 and at MMU on 11th June 2019.
Both events focussed on understanding and implementing the behaviours necessary to achieve resilience in a world of unorder. They shared the approaches taken to building resilience through creative leadership and the effective use of creative assets and intellectual property. They also presented key outcomes, findings and recommendations from the evaluation of the programme.
Boosting Resilience Programme
The programme supported 26 participants from a diverse range of organisations from across the country and included: intensive residentials, online learning platform, mentoring and peer-to-peer support.
Members of staff from arts organisations, museums, libraries and music education hubs were also encouraged to engage with the programme through our online resources. These were developed over the life of the project and include: reports, papers, evaluation materials, case studies, films, blogs and other learning materials.
We also developed an Open Learning Programme that started in Summer 2018.
We also held a major national forum at The Bluecoat, Liverpool in March 2019 entitled Beyond Resilience: Co-designing our Creative Futures. The day was a mix of creative workshops, panel discussions, peer-to-peer sessions, manifesto development, creative journaling and graffiti-making. The event celebrated the achievements of our two year programme supporting arts leaders from around the country to develop strategies for resilience through making the most from their creative assets and Intellectual Property.
You can watch films from the event on Vimeo.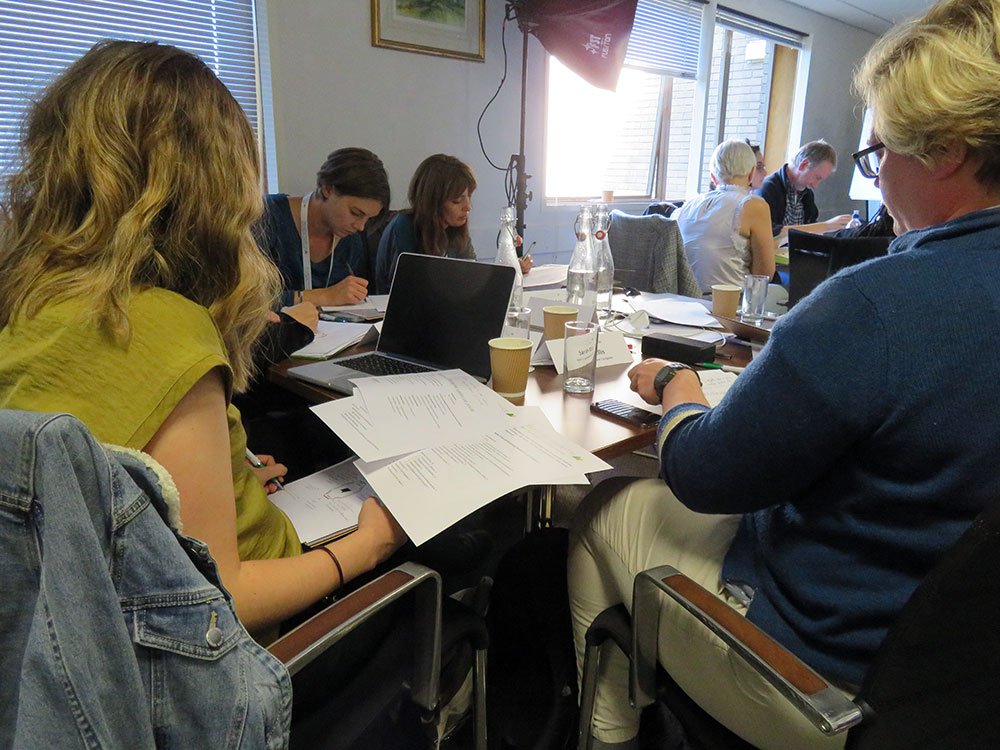 Our Boosting Resilience publication entitled Reflections on Resilience and Creative Leadership is  a compendium of short reflective essays from many of those who were involved in the programme including: Aki Schilz (The Literary Consultancy), Claire Malcolm (New Writing North), Helen Charman (V&A Museum), Selina Slater (Hull Music Hub), Claire Pattinson (Manchester Metropolitan University), Stephanie Sirr (Nottingham Playhouse), Ruth Soetendorp (City, University of London), Luke McDonagh (City, University of London), Clive Holtham (City, University of London), Amerie Rose (Theatre Obscura), Caroline Coates (Helen Storey Foundation), Kevin Rivett (Calderdale Music Trust), Suzie Leighton (TCCE), Dean Soden (4Motion Dance Theatre Company), Paul Steele (Junction Arts), Kat Bridge (Independent Producer and Curator), Sara Jones (City, University of London) and Evelyn Wilson (TCCE).
Films from our programme
Boosting Resilience videos are available from our three residential learning events, and our forum in Liverpool. These include think pieces on the nature of resilience, provocations from cross sector industry professionals, and tasters of the content and learning that the programme delivered, as well as an overview of the programme.
Open Learning Programme
The Boosting Resilience Open Learning Programme was a unique blend of events bringing together arts based learning and methodologies with cutting edge business thinking. This programme was designed for those seeking to develop important skills and build their personal and organisational resilience in order to negotiate uncertain, complex, and ambiguous times.
Centre for Creativity in Professional Practice
 +44 (0)20 7040 8400
 creativity@city.ac.uk
Our Partnership with Arts Professional
Over the course of the programme we published a series of articles through our Editorial Partnership with Arts Professional in order to share our work with the wider arts and cultural sector. Article topics included: Creative Assets, Creative Journalling, Intellectual Property, Theory of Change, Action Learning as well as wider programme reflections.
Some of the publications that inspired us
Experts from these and other organisations have been working with programme participants to co-design a programme that was uniquely relevant to their organisations creating, in the process, a challenging, practical and user centred programme.